VAST: Academic Video Online brings together over 20,000 streaming video titles in a wide range of disciplines.
Most Library online resources can be accessed from off campus by current UD faculty, staff, and students. When using links on these pages, you may be prompted for your UDelNetID and password. Please report any issues you encounter while accessing Library databases, e-journals, or e-books.
Recent Books by UD Faculty
Military Ethos and Visual Culture in Post-Conquest Mexico
Call Number: N72.S6 D66 2013
ISBN: 0754666719
Mothering and Motherhood in Ancient Greece and Rome
Call Number: HQ759 .M8786 2012
Citizen spectator : art, illusion, and visual perception in early national America
Call Number: N72 .S6 B395 2011
ISBN: 0807833886
Collecting China: the world, China, and a short history of collecting
Call Number: N72 .G55 C66 2011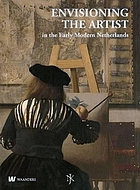 Envisioning the artist in the early modern Netherlands
Call Number: N5 .N43 deel 59
Theodore Gericault
Call Number: ND553 .G45 A83 2010
Recommendation for Library Purchase
The Library welcomes suggestions for books, journals, videos and other material. Please use the Recommendation for Purchase form to send your suggestions.